Welcome to the iZombie wiki, home to 342 articles, and 2,577 files since January 30, 2014.
---
The iZombie Wiki is the first online encyclopedia dedicated to the iZombie comics and television series of the same name for anyone to edit in good faith.
---
Caution this wiki contains spoilers from iZombie.
IMPORTANT NOTICE: Please respect all views and all perspectives. This wikia is meant for a better understanding of the show and the comics that gave life to it, and for a strong, friendly community. This wikia contains major spoilers, either from the show, or book series, or both, they are no way censored.

<tabber> |-|TV Series=
|-|Comics=
| | |
| --- | --- |
| | |
| Liv was a rosy-cheeked, disciplined, over-achieving medical resident who had her life path completely mapped out, until the night she attended a party that unexpectedly turned into a zombie feeding frenzy. Afterward, she became part zombie. She works at a coroner's office to give her access to the brains she must eat to survive... | Various entities, some human, some not, battle various escalating threats in and around Eugene, Oregon. Vampires, parental fights, zombies, romance triangles, cabin fever, delayed apocalyptic battles and technical support are just some of the situations under-prepared, heavily manipulated, not-quite-human twenty-somethings have to deal with... |

---
If you would like to affiliate another wiki to this one, please contact an Admin.
---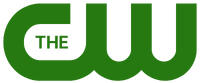 Live action:
Arrowverse (Arrow, Batwoman, Birds of Prey, Black Lightning, Constantine, DC's Legends of Tomorrow, The Flash (1990), The Flash (2014), Supergirl) • Batman • Doom Patrol • Gotham • Green Lantern • Human Target • iZombie • Krypton • Lois & Clark: The New Adventures of Superman • Lucifer • Pennyworth • Powerless • Preacher • Smallville • Stargirl • Swamp Thing • Titans • DC Universe

Animated:
Batman: Caped Crusader • Batman: The Animated Series • Batman: The Brave and the Bold • Batwheels • Beware the Batman • DC Animated Universe (Batman Beyond, Justice League, Justice League Unlimited, The New Batman Adventures, Static Shock, Superman: The Animated Series, The Zeta Project) • Green Lantern: The Animated Series • Harley Quinn • Justice League Action • Super Friends • Teen Titans • Teen Titans Go! • Young Justice